You are currently browsing the category archive for the 'Uncategorized' category.
My mom Bette Hutchison Silver died in her bed on her sleeping porch in Kansas City, MIssouri, on 1 March 2011. I still miss her. Her photo is on my desk and on my computer desktop.
She had written a request that her ashes be distributed at Pt. Reyes National Seashore, just north of San Francisco, California. My mom and I used to go hiking and back packing there.
Her ashes are in Oakland California where I made a small altar in her memory. My nephew Lawrence requested I wait to distribute her ashes until he could join us. That will happen soon! Lawrence and his son Henry are coming to Oakland. Jim and I will be there. On the 16th or 17th of March we will distribute my mom's ashes at Pt. Reyes.
We miss you Bette!
Greetings to all who read and follow this blog! I started it in 2011 in homage to my mother Bette Hutchison Silver.
Now I'm onto a new stage… and a new blog… www.familyandfiction.com about the process of researching writing and rewriting an historical novel based on events in my father's life,  W. Lon Hutchison.
Tracking the Human: nobody's a long time is the story of Lew, a teenage runaway from Oklahoma, who overcomes drug addiction, mental illness and family betrayal to become a successful entrepreneur.
I hope you will follow my new blog.
Thank you!
Watching, listening
People at Kingston Library
Canberra, Australia
Very stressed man
The well-dressed man, black pants, long-sleeved, light blue cotton shirt, dark, maybe black tie, first stand against the plate glass window of the library
stand up talk and straight. Is he waiting for someone… no one comes
Then he sits down on the low brick wall encasing a green garden that has no appeal, that is something green, growing but without definition, just bunched together green, with a green metal bench near by. Yet he does not sit on the bench.
His head is down. His hands rub his almost bald head, with the remaining hair shaved, newly shaved, must be shaved every day. He's using earphones that are plugged into an iPhone. He is not talking to someone is he listening to whom to what?
Now he lifts his head and rests his chin on his hands. Wait a minute
He just moved his hands and he is talking now. His hands show some frustration as do the wrinkles in his forehead. He seems somewhat upset, tapping the phone in his right hand while into his left, his hands are moving back and forth. He is wearing cuff links. I could see them before. Now he looks as if he is thinking about what is being said, but he is not happy about it. He punches something on the phone. He strokes his chin. He looks down but not at the phone. His chin rest on his left fist. Now he lowers his head again shakes his head puts his hand on his forehead briefly. Now he chews for a second on his finger of his left hand.
Looks upset. Lowers his head. Shakes his head
Rubs his head, left hand holding the mobile phone
White strings of earphones hanging down
Right hand cradling his head
Cannot see his eyes
Not looking anywhere                                                                                                         Left hand momentarily lifts the phone
Now he looks up briefly over his left shoulder
Head down again
Hand on his head
Left hand now cradling his chin
Moves mobile phone to right hand
Thinking
Moving left hand over his face
Pulling on his nose, his chin
Looking over left shoulder
Taking up phone again
Punching something into phone
May be making a call
Looks at phone
Yes probably but now puts phone down beside him
momentarily picks it up again
Rubbing his head with left hand, right hand holding phone
Seems to not know what to do next
People walk by but he does not see them
Now chewing on fingers of his right hand
Looking up but not seeing
Slight smile crinkles around the eyes
Now he is talking? Briefly
Gets up
Straightens trousers
Adjusts belt walks towards library
Stands outside Vietnamese restaurant
Is he talking? But he doesn't have a blue tooth just earphones which enable him to hear but not talk
Now he is talking raises his hand
Points with his finger
Walks over to low wall
Right foot on low wall
Phone behind his back in left hand
Walking with arms crossed, standing near Vietnamese restaurant
Average looking chap neither thin nor fat neither muscular nor skinny
yet no pot belly
Now can no longer see him
• • •
Young woman shapely tight dress
very tight dress can see her crack,
movement of buttocks,
not very shapely legs, high heels,
black and white horizontal stripes
• • •
Out of sight for some time
The stressed man has something in a small paper bag in his right hand.
He still has the white earphones in his ears with the wire trailing down to his left pocket when he has placed his phone
He is gesturing and talking while he walks across the street and disappears
• • •
Overheard: mobile phone conversation
Why because of the money
She miscounted it
Why
Doesn't she want to go home?
Are you kidding?
No you don't want to deal with it
Yeah
Yeah
Are you looking for anything else, Katherine?
You cannot go on like this
You either have to go home or do something
Your health is
You're going downhill
She's really being rude and awful
And
She's really converted into
Noise of opening door obscures conversation
Another opening door
• • •
Another overheard mobile phone conversation
Lookalike of stressed man but taller, thinner and checked shirt
Large eyes
Balding shaved head
That's right
Well it's like trouble like this
It's the essence of special case
She might get back
Noise again
But what
Yeah
Oh my god
I'm sorry
Okay
Now she's not well
Yeah
Yeah
Yeah
Uh huh
Well ours starts at 8:45 so that's all right
Oh yeah yeah yeah
Yeah yeah
Yeah
So what
She
Yeah
Yeah
Uh huh
Yeah
Uh huh
Yeah
Huh?
Half laugh
Change in stress of voice
Jackie who?
Jackie Boodle I thought she left
Yeah
I don't know her
Other people turned up
You had to go to the side door or whatever to let them in
Um humm
Yeah yeah
Yeah
Uhmmmumhumm
Is Kerry being mean still or
Yeah
Oh
Well it doesn't look good
All I can say
Think about coming home
Still a ways away
Yeah
Yes
Okay I'll talk to you later right
You too bye
Bye
• • •
Man trying to look distinguished but
his stomach so protruding he cannot button his suit jacket
A Michael Moore look alike
Fat
Sloppy
No neck
Swinging arms
Walking around the corner
I'll walk you through that
Yes the walls have been painted
Yes
Um I believe that yes
I'll ring up the book
I remember because I was there
Okay so
On the ninth of January
I am reading his handwriting
• • •
Two unlikely characters
one quite thin, flat hat, young, dark hair, heavy black eyebrows
One quite fat, shorts, more typical Australian hat, straw, blue band, belly sticking out shirt cannot stay tucked in, light hair, blue eyes
Beard, beige shorts, brown leather sandals
Put in your details
I've seen multiple copies
I've seen like
Unfortunately not
Go for the license issue
The technological issue
I've been applying for jobs
You just don't have the right voice
My day off
Needs some polishing
And said for you to proof read after he's done
It's always good to have another pair of eyes
It's a job at the ANU for a library position as well
Working in science
Many years ago
Research part
Going to use you as a reference
I knew that would be okay
Chris said to use him
Great
Is that the visitors' centre
Yeah yeah
You would have been fine the deadline was February 1st.
I did apply for that
I just couldn't budget and all that sort of thing
Yeah
Sure
Yeah
Is this all about the
That's the way
A wake if he's still alive in a lot of ways
Well you took care of him
Hello
That's incredible
•   •   •
Gaggle of girls going by
Like parrots on the ground
instead of in the air
• • •
Yet another overheard conversation
Okay
I know
The critical element
Yep
It is
But you can't
Yep yep
Okay
What do I need a little more
Anything in particular you were looking for
Thank you very much
What's that?
A dead end
a cul de sac end of conversation
I wasn't there
So I don't know
Yeah
Yeah
All right
I was trying to ring up
Good afternoon
How are you
It did
It did
No worries
Sounds perfect
John's working on it
And I am too
My pleasure
Talk to you later
Bye
Feeling excluded
alienated
by poetry readings
Poetry should open up
new worlds
expansive ways of being
Aching head
Worn out by tedious presentations
Speaking only to themselves
and a closed off group of poets
But are they poets
if they speak only of other dead poets
of esoteric translations
Not speaking to me
Except for the Serbo Russian Australian woman
sitting next to me
She is a storyteller
I haven't read her poems
Only one about Anzac day
I only partially understood
her use of the Aussie idiom
How many languages does she speak?
She speaks stories
so she will be heard
I seek refuge
exhausted
barely able to drive home
Going to bed
Sleeping not too soundly
Awaken aching for something
Opening a poetry book
Our Post-Soviet History Unfolds
for solace
for reassurance
Do I still understand poetry?
Can I read and be comforted
that there are other worlds out there
other minds that
show me the world
I cannot see by myself?
Thank you Eleanor Lerman
If it matters
I should write about it
The grace of the Greens
the commitment
the creativity
the hope
Reaching out to
hidden reality
of people suffering
People not spoken of
not cared for
Imprisoned indefinitely
having committed no crime
Diving down
into the Reef
Caring for sea life
for beauty underneath
Listening to sounds
of gates
being locked
against intruders
coal mines
coal seam gas
that destroy land
and beauty
and life itself
Remembering
traditional custodians
of country
who never ceded
sovereignty
Recapturing
the immense
possibilities
of sun and wind
in an ancient continent
Blend together
fold in ingredients
as if making bread
add seeds
variety
crunch
texture
Bring together
people
places
friendships
history
Knead
gently
Let rise
in a
warm place
Bake
carefully
What do you have?
Your self
My delightful, creative friend, Tausi Kumbatha, died of stigma. We worked together in Nairobi, Kenya and in Somalia. Tausi was a very talented radio producer and trainer. We had so many great times together.
In late 2000, Tausi was working in Nairobi while I was in and out of Somalia and living in Watamu, on the Kenyan coast. Whenever I was in Nairobi, I tried to contact Tausi. Often Tausi was ill but she always said it was just another attack of malaria. I began to wonder what was happening. When I raised the possibility that Tausi was HIV positive, one of her sisters told me to stay out of their family affairs. I withdrew, but still tried to stay in contact with Tausi.
At the time, Tausi's family and many people in Kenya, including the then President Daniel Arap Moi, were in denial about HIV/AIDs.
Paraphrasing what Nelson Mandela once said, more people were dying from stigma than from AIDs.
With prompt acceptance of Tausi's illness, she would be alive today.
I regret that I did not persist.
Thinking of you Tausi.
When you hear
a flock of parrots,
look up!
Today is the day
the one year anniversary
of the death of
my brother Lon
my younger brother
in Mazatlan, Mexico.
I walk around the house
A sunny day
in Australia
But dark clouds prevail
hanging over me.
Something is missing
Someone is missing
How can this be?
I just shake my head
and go on
with the day.
I want to write more
about the effects
on our family
about the struggles
for emotional well being
But I dare not.
I just shake my head
feeling tension
building up in my neck
and get on
with the day.
The WordPress.com stats helper monkeys prepared a 2014 annual report for this blog.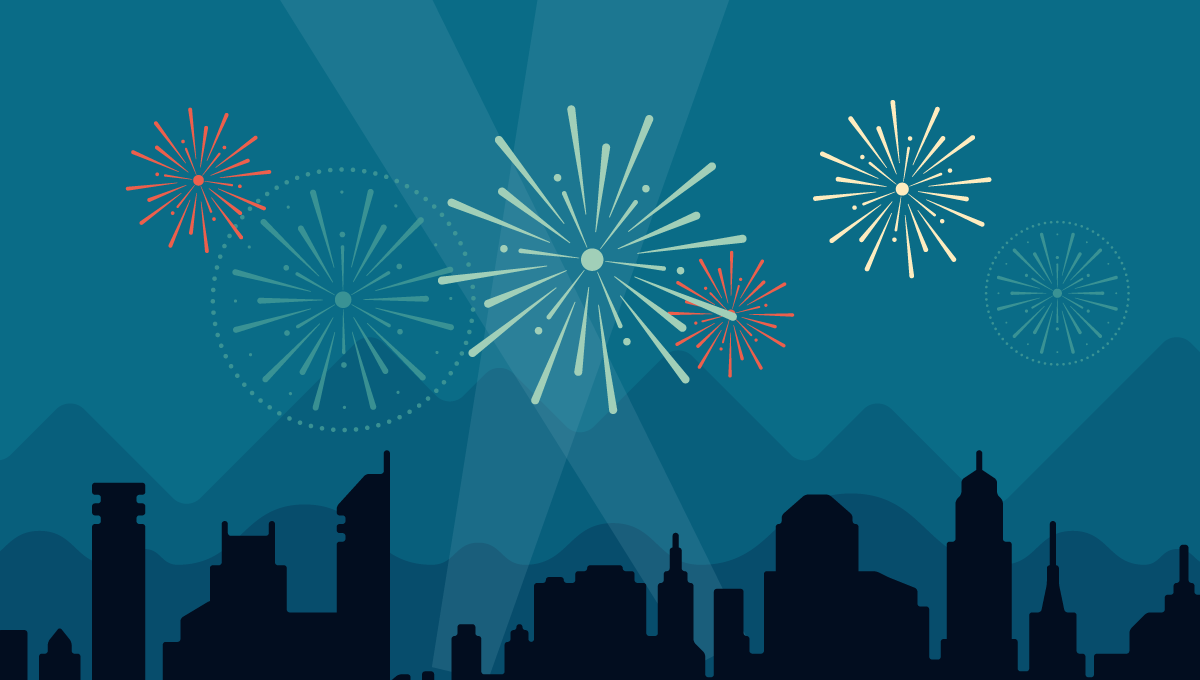 Here's an excerpt:
A San Francisco cable car holds 60 people. This blog was viewed about 790 times in 2014. If it were a cable car, it would take about 13 trips to carry that many people.